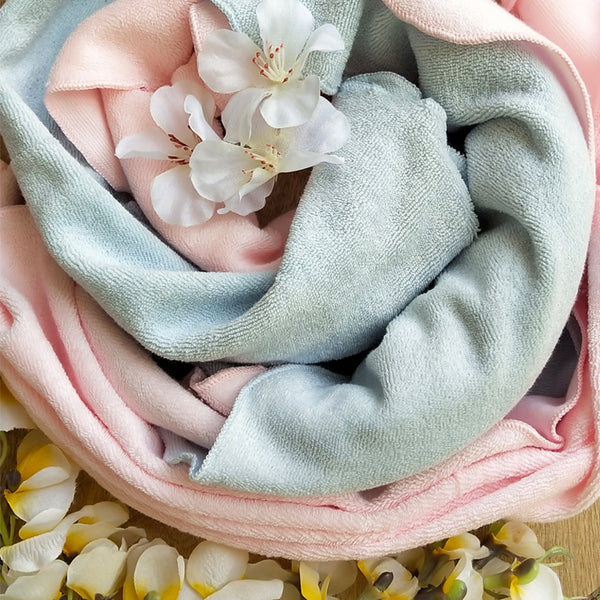 Availability:
39 In Stock
Introducing our 100% organic cotton terry face towel in soft pastel shades for babies – a gentle caress for your infant's delicate skin. Crafted with care, our towel is made from pure organic cotton, guaranteeing a soft and secure feeling. The plush 100 organic cotton terry face towel in soft pastel shade texture provides delight while conveniently drying after a bath. Hypoallergenic and free from merciless additives, it's meant to be gentle to your baby and the planet. Enhance your baby's care with the natural embrace of our 100% organic cotton terry face towel  – a petite treat for their grand comfort.
Features
- 100% Organic cotton
- Non-Toxic and Eco-Friendly Dyes used
- Naturally hypoallergenic
- Ethically Made In India
Organic Cotton
Made from pure 100% organic cotton, following our high standards of environmental and social responsibility. Crops are free from genetically modified seeds and promote clean air, water, and soil. All production processes follow our strict ethical standards, and no harmful chemicals or heavy metals are used. 
Organic cotton is soft, breathable, and easy to care for, making it the perfect fabric for babies. Our garments are made without any harmful chemicals, leaving nothing on the baby's skin except pure goodness.
Fabric & Care
- Machine wash cold
- Tumble dry low
- Do not bleach
- Use mild detergents

Good to Know

All of our items are designed and handmade in India. Slight variations in color are natural and part of the charm