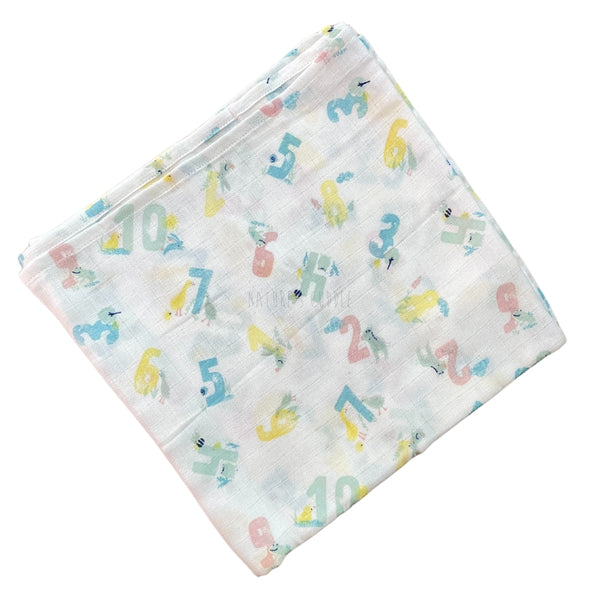 FREE
SHIPPING
100% MONEY
BACK GUARANTEE
ONLINE
SUPPORT 24/7
Discover the magic of our multifunctional swaddles that extend beyond traditional use. A must-have in every parent's arsenal, these swaddles grow with your baby, transforming into cherished blankies, soothing lovies, protective sun shields, and cozy blankets. Experience the unmatched comfort and luxury of our ultra-soft, extra-large organic Swaddles that will undoubtedly become your daily essential.
Organic Cotton 
Screen printed by hand using AZO-Free dyes
Ethically Made
Here's a concise step-by-step guide to swaddling your baby:
Lay the swaddle in a diamond shape, fold down the top corner.
Place baby on their back, shoulders below the fold.
Secure right arm across the chest, tuck under left arm.
Fold bottom corner up to create a pouch for feet.
Hold left arm against the body, tuck left side over right.
Ensure swaddle is snug but not too tight.
Check for proper hip and leg positioning.
Always place baby on their back to sleep.
Monitor baby while swaddled.
Stop swaddling when baby starts rolling over.
Specifications
100% Organic muslin cotton
100 cm x 100 cm
Naturally hypoallergenic
Fabric & Care
Machine wash cold, tumble dry at low temperature, iron at low temperature.
Good to Know
All of our items are designed and handmade in India. Slight variations in color are natural and part of the charm.